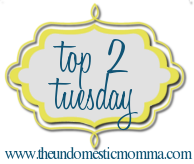 1. I am ADDICTED to the Gems game on my Blackberry!
The only problem is that hubs is addicted too! We take turns playing levels and we are both pretty good at it. If one of us is every bored, you will find us playing this game.
2. Multi-tasking the computer and television

I'm doing this right now! My attention span has become so short that sometimes I will get antsy if I'm watching TV without being on my laptop at the same time. Its so bad. I play on the computer (mostly blog reading) and listen to the TV. I can watch a whole episode of a show without even looking at it too much. This is just proof that our society is too "wired." We depend on technology so much that we can't focus on one thing, which is, I believe, the cause of my strange addiction.

Share your strange addictions over at Taylor's blog!